2014 - Guangzhou - China - February
"2050'S Bird's Nest Mask" Product Seminar and
The First "National Beautician PK Contest"

M

s Sabrina Carmen Dumont, the C

hief

B

eauty

T

rainer of 2050'S and Mr. Terence Lai, the President of H & C Cosmetics (Far East) Limited gave a
visit to Guangzhou China on 25-27 Feb for the "2050'S Bird's Nest Mask" product seminar and the First "National Beautician PK Contest" hosted by 2050'S China exclusive agent.



"2050'S Bird's Nest Mask" made its first debut in China market with its special efficacy for skincare. Ms Sabrina also demonstrated the traditional french techniques and facial massage to all the candidates so that they can fully understand the skills.


Undoubtedly, all beauticians and sales team members participated in this lesson actively and they enjoyed this joyful moment. This exciting and wonderful event gave a very good opportunity to the candidates to learn, practice and gain more experience.

2012 - Shandong - China - October - 2050'S Beauty Products Promotion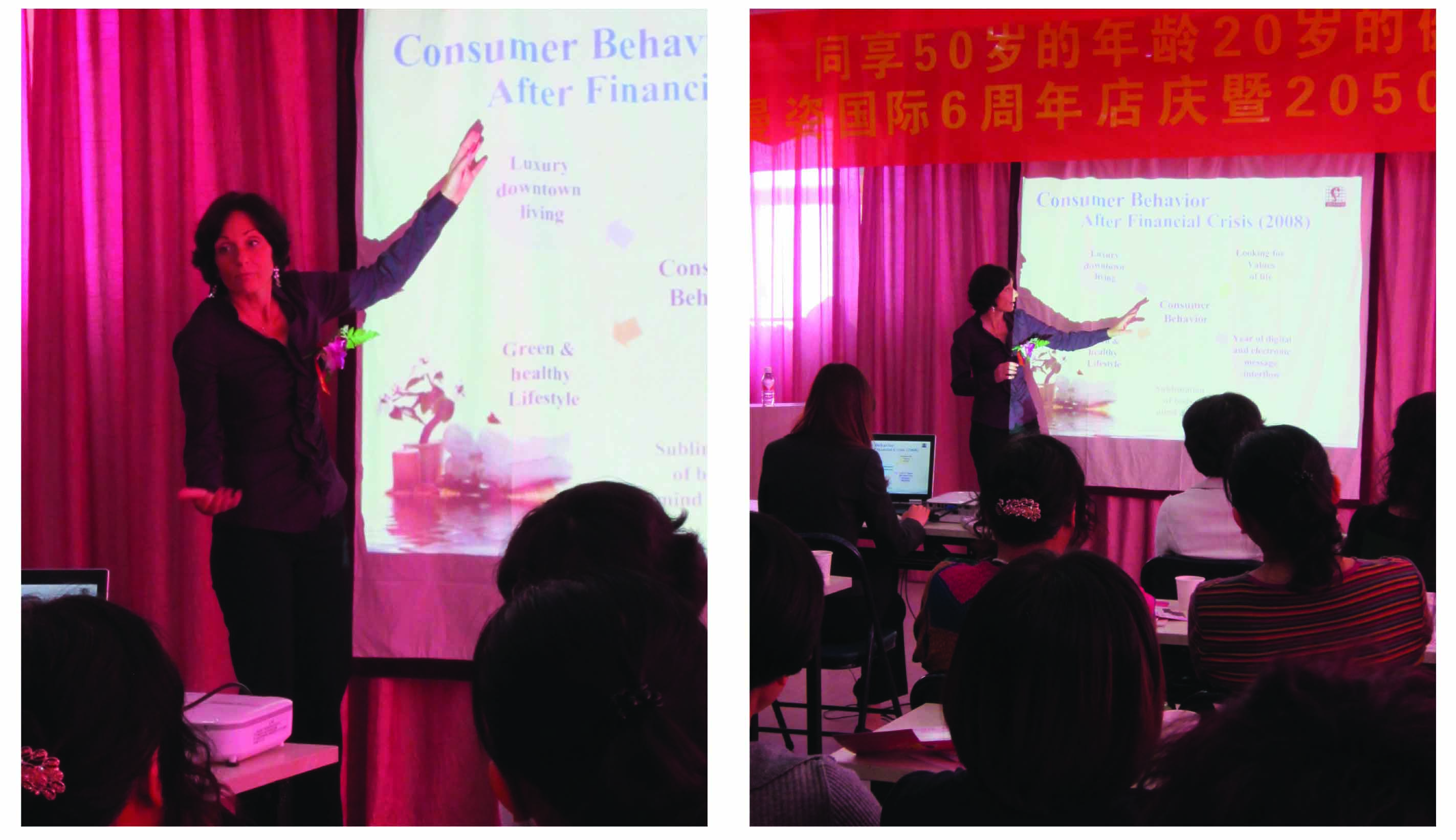 2050'S Product Training and Marketing Workshop in
Shandong.

2050'S Product Demonstration and Skin Analysis in Weifang City, Shandong.

2050'S chief instructor, Sabrina Dumont proceed Shandong Weifang City Television interview.